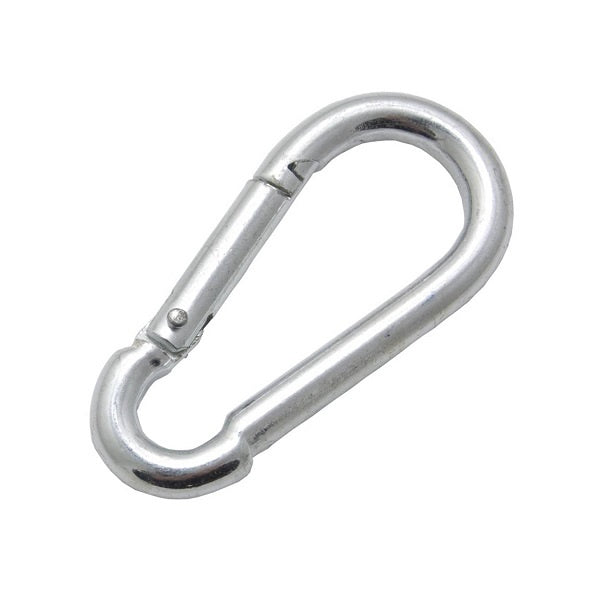 Carabiner galvanized 11x120mm
Original price
€4,50
-
Original price
€4,50
This carabiner can be used to quickly and easily attach a rope ladder or climbing rope with mounting ring to a hook.
For a rope ladder you will need two for the top. And if desired also one or two carabiners for the bottom. A rope ladder is most stable if you attach both the top and bottom to two points. One carabiner is sufficient for a climbing rope.
Availability:
in stock, ready to be shipped
Delivery
Delivery time: 1-2 working days
Free shipping from €100 and under 30kg.
Note

This carabiner is not intended for securing when climbing at height, such as in a climbing hall or in the mountains.

Use

Rope ladder with steel rope stockings
Climbing rope with mounting ring

Specifications

Size: 120mm
Steel diameter: 11mm

Features

Galvanized carabiner
The carabiner has a safe working load of 450kg.